BLUE HEELER PUPPIES FOR SALE
BREDFOR FUNCTION, BEAUTY AND BRAINS! HARD TO FIND THESE DAYS!
✅ Top Conformation & Body
✅ Instinctively Protective Loyal
✅ Life Time Genetic Guarantee
✅ Farm and Home Training Started
✅ Early neurological stimulation
✅ Hand raised around kids & Farm
✅

Early Neurological Stimulation
Bloodlines are very important when choosing a dog that will be in your life for 12-20 years!
SO MAKE the right choice!


*** 830-624-4487 ***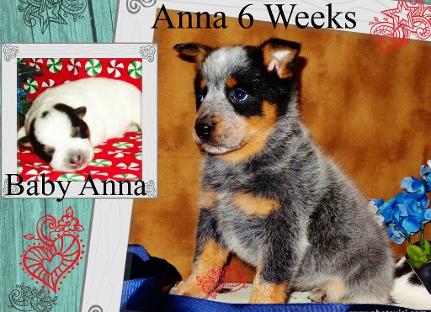 ANNA IS SOLD THIS PHOTO IS JUST TO HELP PEOPLE SEE THE TRANSFERMATION OF A HEELER FROM BIRST TO 8 WEEKS
We do keep this site current with availablity and if you are interested in a particular puppy email heelerstexas@gmail.com with puppy name in subject line.
Blocky Heads,
Working Lines, Champion Bloodlines
intuitive,
intelligent,
happy puppies
We start Early Livestock Training & Early Neurological Stimulation!
Australian Cattle Dog Puppies For Sale In Texas
© 2017 ALL RIGHTS RESERVED